Many people experience eye problems in the winter that don't occur at other times of the year. Today, local optometrist and eye care expert Vienna Eyecare Center discusses the most common eye problems that occur during winter.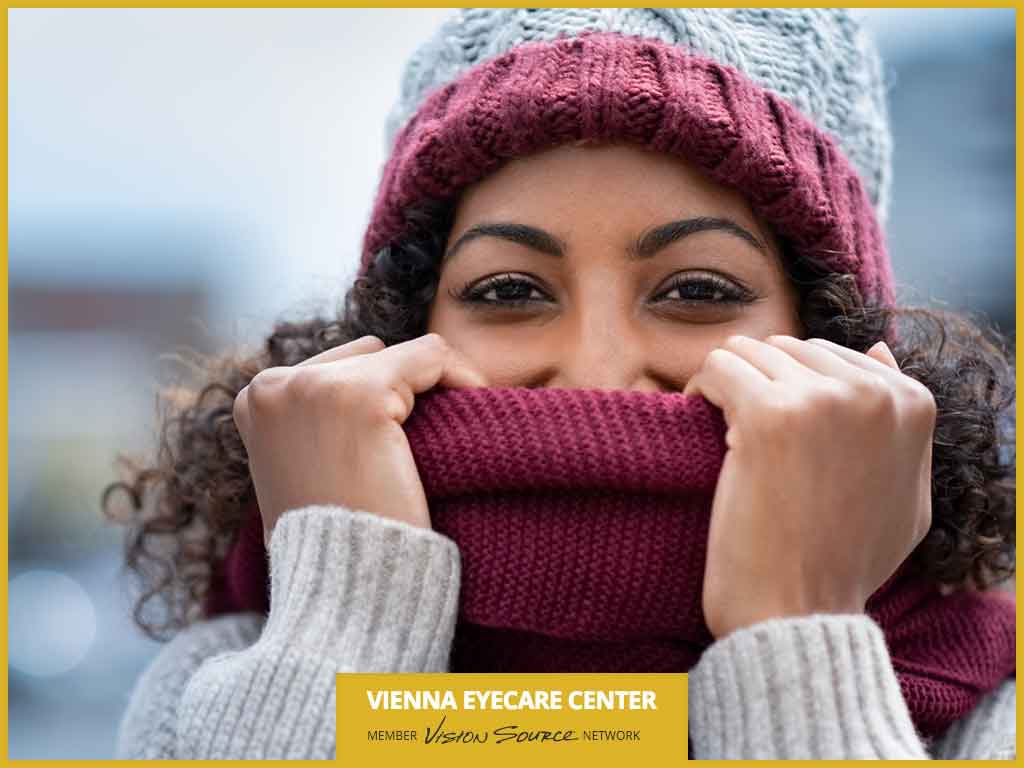 Dry Eyes — Cold air is a natural dehumidifier, which is why the winter season tends to bring symptoms of dryness such as chapped lips and dry skin. Many people experience dryness around the eyes that's sometimes accompanied by inflammation or irritation. Certain types of eye drops may help alleviate the dryness; however, it's better if you address the dry air itself. Running an indoor humidifier and keeping yourself hydrated can help reduce dry eye symptoms, along with other problems related to dry winter air.
Excessive Tearing — Dry winter air can make your lacrimal glands compensate for the dryness by overproducing tears. For some people, this is the opposite of dry eye, though the solutions are the same: maintain indoor humidity levels and keep yourself hydrated. Persistent excessive tearing may be a sign of a seasonal allergy. See an eye doctor if this is the case.
Sensitivity to Light — Areas covered in ice and snow have reflective surfaces. This makes such areas appear brighter than they actually are, which makes you susceptible to light sensitivity, and may even cause sunburn on the eyes. If you're experiencing eye discomfort, or if you find yourself blinking more often, wear UV-graded sunglasses when you go outdoors.
Vision Changes and Snow Blindness — Try to avoid spending lots of time outdoors when temperatures drop below freezing. The human body responds to such extreme temperatures by constricting blood flow to many parts of the body to conserve heat. In addition to extremities, the eyes are affected by this restricted blood flow. This results in sudden sensitivity to light and double vision, as well as vision loss, which is commonly referred to as snow blindness. If these symptoms do not abate after 30 minutes of staying in a warm room, seek medical help immediately.
Looking for a local eye care expert? Vienna Eyecare Center will be happy to help. Give us a call at (703) 938-7633 or fill out our contact form. We serve clients in Fairfax, VA, and nearby areas.