Astigmatism is a type of refractive error that can cause blurry vision both when looking at nearby objects and faraway objects. This condition is caused by abnormalities with either the lens or the cornea. Any subtle flaws in one or both of these parts can result in fuzzy vision.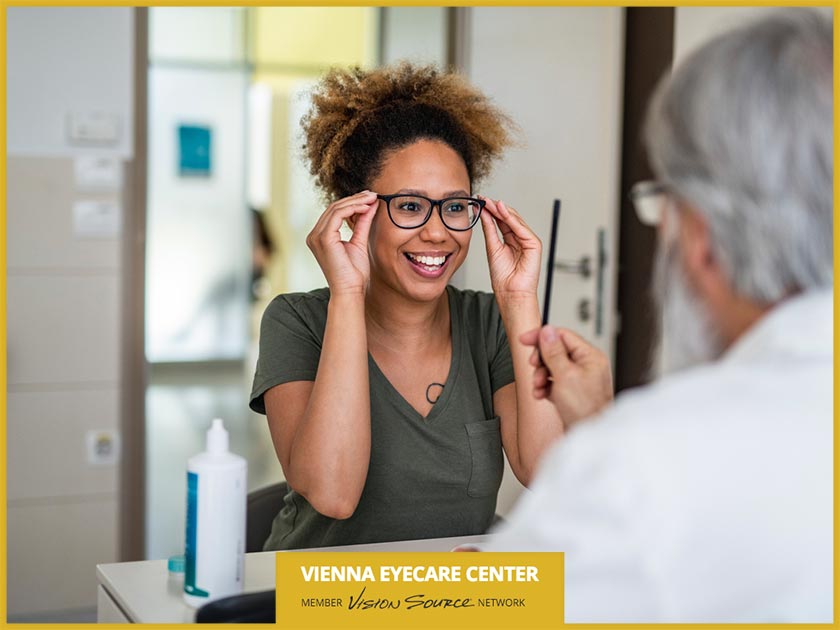 Thankfully, there are many ways to correct astigmatism. Your optometrist can recommend a treatment option that suits your lifestyle. Here's what you need to know about astigmatism.
Types of Astigmatism
There are three types of astigmatism:
Myopic astigmatism: Occurs when the patient has both myopia and astigmatism.

Hyperopic astigmatism: Occurs when the patient has both farsightedness and astigmatism.

Mixed astigmatism: the primary refractive error is solely astigmatism.
During your eye exam, your eye doctor will diagnose you with one of these three types of astigmatism.
Treatment for Astigmatism
With proper eye care and the right corrective action, astigmatism can be treated. Your eye doctor may recommend one of three things: contact lenses, eyeglasses or LASIK surgery, depending on the type of astigmatism you have.
Eyeglasses are normally used to correct regular astigmatism. Contact lenses, however, can be custom-fitted to help correct some types of irregular refractive errors. Lastly, corrective surgery like LASIK may also be prescribed for a more permanent solution.
Vienna Eyecare Center is your leading provider of optometry and eye care services. Give us a call at (703) 938-7633 or fill out our contact form to schedule a consultation today. We serve clients in Fairfax, VA, and nearby areas.