Thinking of switching from eyeglasses to contact lenses? You'll need to visit your eye doctor for a contact lens fitting.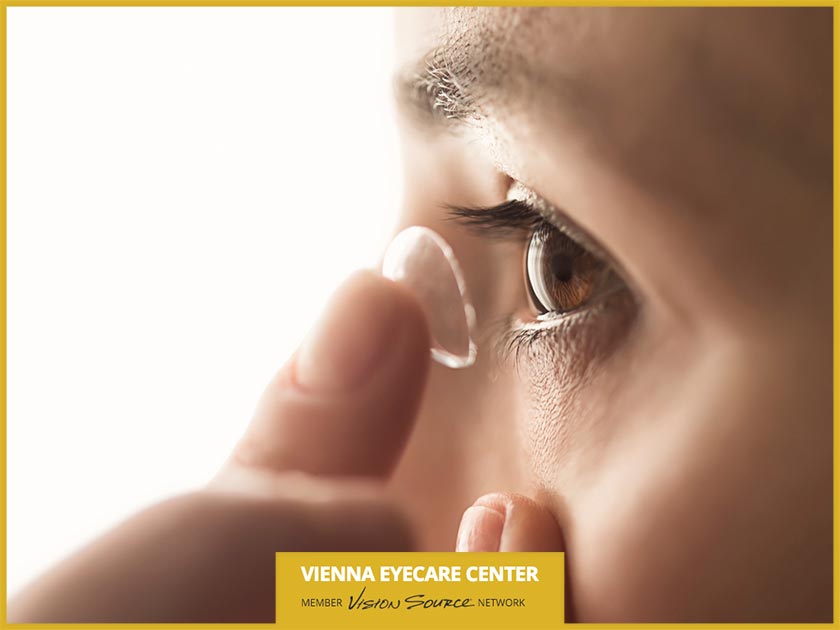 During an eye appointment for contact lenses, your eye doctor will prepare several specialized tests to measure how much your vision has changed. Read on as Vienna Eyecare Center walks you through what typically happens during a routine contact lens fitting.
Visual Acuity Checks
Your eye exam will usually begin with a visual acuity check. This is done using an eye chart that contains letters of varying sizes. Once this is completed, your doctor may also conduct several more tests to see if there are any refractive errors that may be causing vision problems. You may also be asked questions about your lifestyle, diet and any experience you have with eyeglasses or contact lenses.
Contact Lens Fitting
To determine the right grade of lens you need, your doctor may perform one or more of the following routine exams:
Corneal measurements: These provide doctors with information about the curvature of your cornea, which is important in fitting your lenses. This exam is done with a keratometer and a corneal topographer.

Pupil and iris measurement: This is important because it will determine the size of the pupils on your contact lenses.

Tear film evaluation: Contact lenses can cause symptoms of dry eye syndrome for some patients. This exam will help determine whether you need special contact lenses to prevent dry eyes.
Get your contact lenses updated with the help of our eye care specialists at Vienna Eyecare Center. Give us a call at (703) 938-7633 or fill out our contact form to set up an appointment with our optometrists today. We serve clients in Fairfax, Reston, Tysons Corner and other neighboring communities in VA.