New Year's Eve celebrations often involve celebratory champagne toasts and firework sparklers. While these fun activities provide plenty of good cheer, they can also be hazardous, especially to your eyes. Read on as Vienna Eyecare Center shares a few tips to help you avoid an emergency visit to your optometrist on New Year's Eve: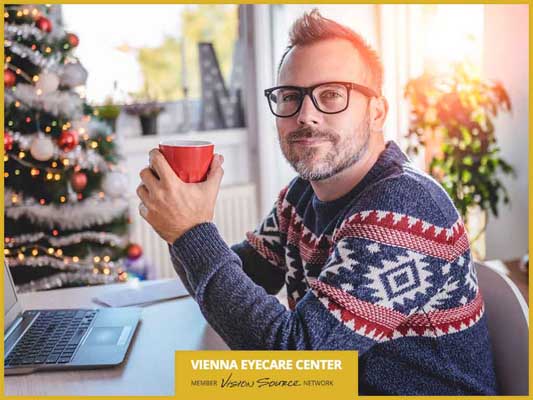 Open Champagne Bottles Carefully
For many, a New Year's Eve celebration wouldn't be complete without a champagne toast. However, did you know that champagne bottles contain pressure as high as 90 pounds per square inch? That's higher than the pressure inside the typical car tire! This is why popping a bottle of bubbly can be very dangerous if not done properly. An uncontrolled flying cork that hits someone's eye can cause serious injury or even blindness.
Make sure the champagne bottle has been chilled to at least 45 degrees or even colder. Never shake the bottle. Doing so can increase the pressure inside and ultimately the speed at which the cork will fly. Point the bottle at a 45-degree angle away from you and anyone in the vicinity, and hold a towel over the bottle. When twisting the bottle, counter the cork's force by using a downward pressure. These tips will help you avoid injury and an unpleasant visit to the eye doctor.
Be Cautious When Handling Fireworks
Fireworks are another staple on New Year's Eve. However, they can be dangerous too–even the duds! In fact, the Consumer Product Safety Commission reports that at least 9,000 people were treated for fireworks-related injuries in 2018, with 19 percent of those being eye injuries. For your safety, make sure to light sparklers and fireworks outdoors. Always point them away from your face and soak them in water before throwing them out. Avoid picking up duds, which could still explode at any time.
Handle Party Poppers Properly
Party poppers are a fun way to celebrate the festivities, but the flying confetti and glitter can get in your eyes, which can cause irritation, infection or even injury. When using party poppers, point them away from yourself and others.
A great way to protect your eyes during the festivities is to wear protective eyeglasses or safety goggles. To learn more eye care tips, call us at (703) 938-7633 or complete our form. We serve Vienna, Reston and McLean, VA.