Getting a sunburn is a common concern during the summer months. When taking precautions to protect your skin from harmful UV rays, don't forget about your eyes! Without proper eyewear, your eyes can be damaged by too much exposure to the sun as well.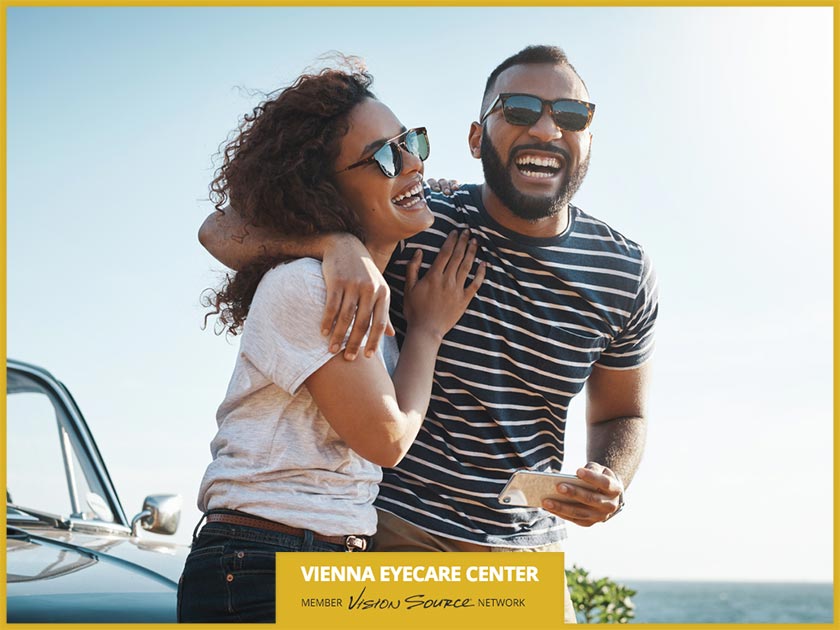 In today's post, your trusted optometrist from Vienna Eyecare Center, shares some tips to keep your eyes safe this summer:
1. Wear Sunglasses With 100% UV Protection. When shopping for sunglasses, look for a pair that offers protection from UV-A or UV-B rays. They should have a label that mentions UV400 or 100% UV protection. Wraparound sunglasses are great because they prevent sun from entering your eyes from the side. Note that you'll still need sunglasses even if you have UV-resistant contact lenses.
2. Wear a Hat or Cap. This adds an extra layer of protection. Wide-brim hats provide the best protection from the sun.
3. Be Mindful of Your Children. Be sure to keep your children out of direct sunlight, especially during the hottest part of the day. Have them wear sunglasses and a hat whenever they're out and about.
4. Remember That Clouds Don't Block UV Light. UV light can still pass through clouds and haze, so even on a cloudy day it's important to wear sunglasses and a hat. Consult your eye care provider for further guidance.
5. Take Note of UV-Intense Conditions. Be sure to stay indoors during noontime until mid-afternoon. Note that UV radiation is more intense in higher altitudes or when reflected off water or snow.
How Does UV Light Affect Your Eyes?
Excessive exposure to UV rays can put you at risk of the following conditions:
1. Eye Cancer
2. Cataracts
3. Sunburned Eyes
4. Growths on Your Eyes
In need of a trusted eye doctor? Call on Vienna Eye Care Center! We serve patients in Fairfax and the rest of VA. Call us at (703) 938-7633 or fill out our contact form to schedule an appointment.