About Us
Who We Are
The vision care professionals at Vienna Eyecare Center have been the leading providers of family eye care in Vienna and the surrounding area since 1984. Our experienced doctors and staff pride themselves on creating a comfortable atmosphere where they will take the time to listen to your concerns from the moment you enter the office to when you check-out. We treat all ages and, as the preferred provider of quality vision care and personalized optometric services in Vienna, our goal is to ensure the very best eye care for you and your family.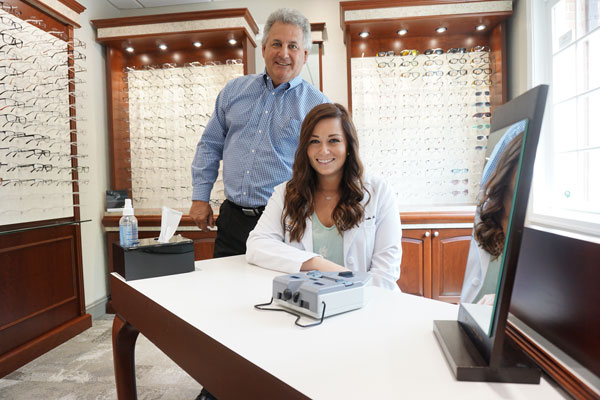 Dr. Richard Snively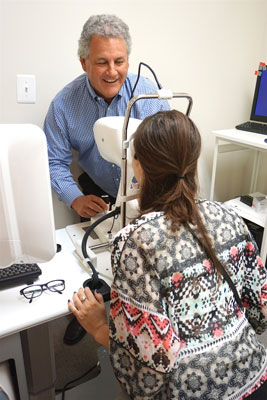 Dr. Richard Snively has served the Vienna community for over 35 years. He began providing eye care to the families of Vienna in the fall of 1984.
Prior to opening his practice, Dr. Snively received his undergraduate degree from St. Lawrence University. He then attended the Pennsylvania College of Optometry, receiving his Doctor of Optometry degree in 1984.
He has been involved with many professional organizations, and he is a past president of the Northern Virginia Optometric Society.
In addition to participating in professional organizations, Dr. Snively has coached youth baseball and hockey in the Northern Virginia area for many years. For over 35 years, Vienna Eyecare Center has supported many athletic teams, school programs, and service organizations in the Vienna community.
Dr. Snively and his wife, also a Dr. Snively herself, raised four children right here, in Northern Virginia. When Dr. Snively is not seeing patients, he enjoys golfing, hockey, traveling and spending time with his family and friends.
Dr. Nicole Ardura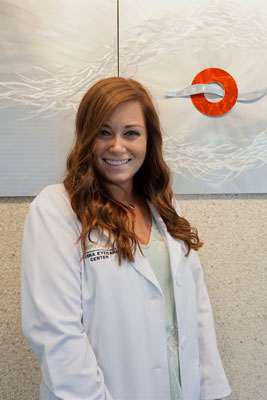 Prior to joining the practice, Dr. Ardura graduated from Virginia Tech (Go Hokies!) with a Bachelor of Science degree in biology and a minor in Spanish Studies. She also earned her Bachelor's of Vision Science and her Doctor of Optometry degree from Nova Southeastern University (NSU) in Florida, graduating in May of 2016 before moving back home to Northern Virginia.
Dr. Ardura is clinically trained in ocular disease management, contact lenses, pediatric primary care, binocular vision disorders, vision therapy and low vision management.
She completed two external rotations during her clinical training at Walter Reed National Military Medical Center in Bethesda, Maryland and at the William Bryan Jennings Dorn VA Medical Center, in Columbia, South Carolina.
Her primary interest is in preventing and treating ocular diseases, including the management of Diabetic Retinopathy, Glaucoma, and Age-related Macular Degeneration. She also specializes in contact lens fittings, including gas-permeable lenses and specialty scleral lenses.
In her spare time, Dr. Ardura enjoys relaxing by the beach, reading, baking wonderful loaves of sourdough bread, and spending time with her friends and family.
Why Choose Us?
The mission at Vienna Eyecare Center is to deliver the absolute best family eye care in Vienna and the surrounding area, and we accomplish this by providing patients with the following:
Highly trained and experienced doctors and staff members
Cutting-edge vision diagnostic technologies
Detailed and comprehensive vision examinations
A full line of vision correction products and services
Personalized care in a family atmosphere
At our newly renovated, state-of-the-art practice, every patient is treated with the care and attention to detail he or she deserves.
Schedule an Appointment
You can easily schedule an appointment here by filling out our convenient online request form, by calling us at (703) 938-7633, or by visiting us at 120 Beulah Rd NE, Suite 101, in Vienna. We are ready to show you what quality vision looks like.