Vision Specialists in Mclean and Surrounding Areas
Vienna Eyecare Center is proud to offer family eye care in Mclean and other areas surrounding Vienna. Our team of highly trained doctors and professional staff work hard to make your vision care experience a positive one. At Vienna Eyecare Center, you will find everything from examination to diagnosis to treatment under one roof for a convenient, positive patient experience.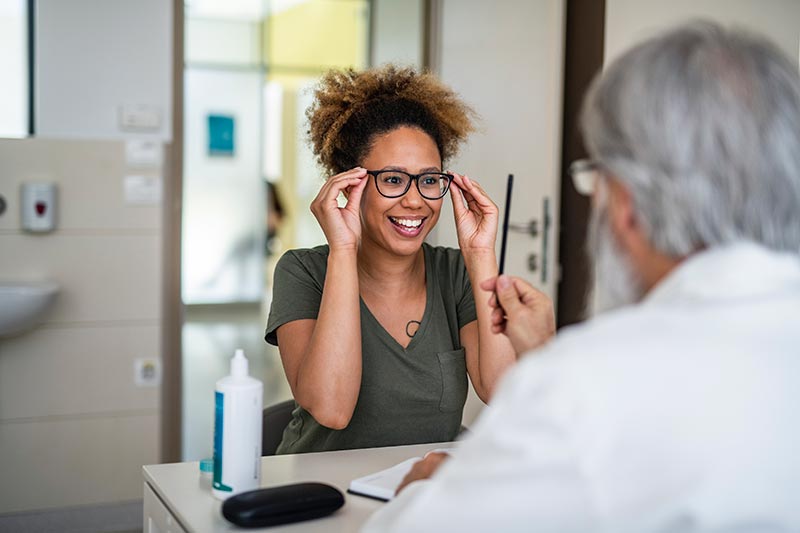 Diagnostic Services
When you contact an optometrist in Vienna or the surrounding area, your visit will begin with a comprehensive eye examination by Dr. Richard Snively, voted one of the best optometrists in the Metro DC area by readers of the Community Times newspapers. Dr. Snively uses state-of-the-art diagnostic vision technologies to accurately diagnose a variety of eye diseases, conditions and problems, the most common of which include:
Hyperopia (farsightedness)
Myopia (nearsightedness)
Presbyopia (aging eyes)
Astigmatism (uneven cornea curvature)
Computer Vision Syndrome
Dry Eye Syndrome
Conjunctivitis (pink eye)
Diabetic Eye Disease
Glaucoma
Age-Related Macular Degeneration
A number of other conditions can also seriously affect the quality of your vision, which is why it is important to schedule comprehensive eye exams for your family on an annual basis.
Treatment Options
After accurately diagnosing your vision problems, our doctors and staff will discuss a variety of treatment options open to most patients. Depending on your diagnosis, those options may include the following:
Courses of treatment vary depending on the diagnosis and the severity of the problem, and because our staff is committed to providing the best family eye care in Mclean, you can rest assured that you'll receive the best diagnosis and treatment for your condition.
Act Now – Schedule an Exam Today
Call Dr. Richard Snively at (703) 938-7633 to schedule an appointment at our Vienna offices or use our convenient online request form to get in touch. You can also stop by in person at 120 Beulah Rd. in Vienna. For a visit to the best eye doctor near Fairfax and the surrounding areas, call Vienna Eyecare Center.