The aging process affects every part of your body, including your eyes. As you grow older, you may notice changes in your vision that could affect your quality of life. Today, Vienna Eyecare Center discusses common age-related eye conditions and what you can do about them, from practicing proper eye care habits to undergoing regular comprehensive eye exams.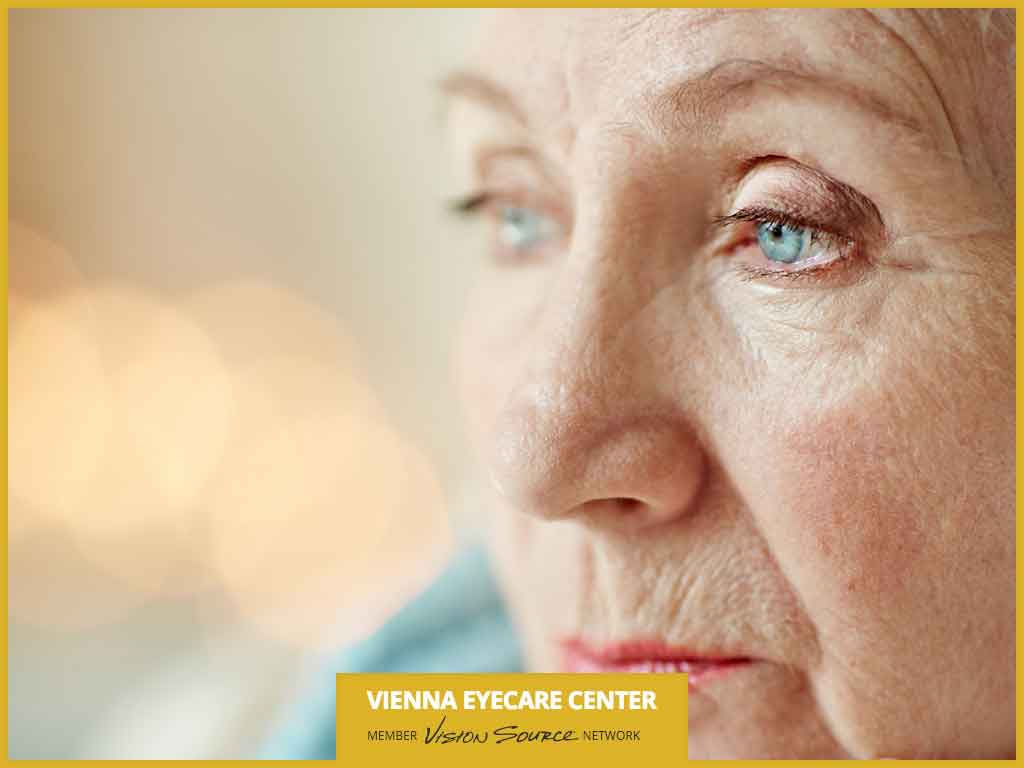 How Your Eyes Change as You Age
Over time, the muscles that regulate your eyes' pupil size and reaction to light become weaker. As a result, your pupils become smaller, which makes them less responsive to lighting changes. This is why many older people are highly sensitive to glare or bright lights. Your peripheral vision may become limited as well, which can be a safety concern.
Dry eye syndrome is also common among seniors. The amount of tears you produce may decrease as you age; this is especially true for women after menopause. As a result, you may experience a stinging or burning sensation.Your optometrist can prescribe eye drops that may alleviate these symptoms.
How to Keep Your Eyes Healthy
While changes to your eyesight are common with age, there are things you can do to safeguard your visual health. For one, maintain a healthy lifestyle. Eat foods that are rich in eye-friendly nutrients, like leafy greens, citrus fruits and deep-water fish. You should also drink plenty of water daily. If you are a smoker, seek support to quit the habit as soon as possible.
Most importantly, you should see your eye doctor on a regular basis. We have the knowledge, training and skills to detect changes in your eyes early on. The sooner we identify underlying vision problems, the more effective our treatment will be, allowing you to enjoy excellent vision well into old age.
To learn more about how aging affects your eyes, call us at (703) 688-7003 or fill out our contact form. We serve Fairfax, VA, and the surrounding communities.