Excessive exposure to sunlight can damage your eyes, which is why many eye doctors recommend wearing sunglasses with UV ray protection. However, constantly switching back and forth from eyeglasses to sunglasses is a hassle. Fortunately, photochromic lenses are an option. In today's post, tour trusted optometrist from Vienna Eyecare Center discusses the features and benefits of photochromic lenses.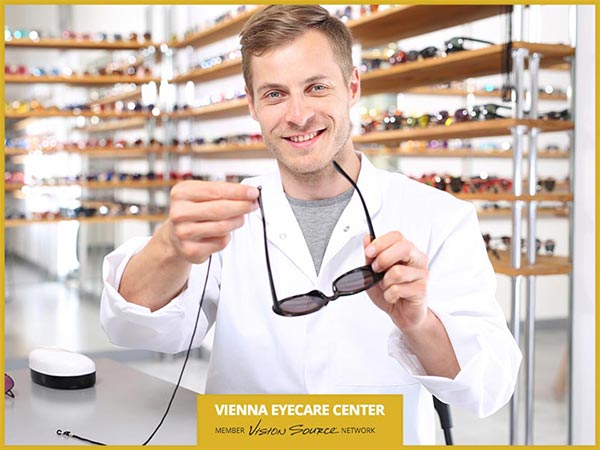 Pros and Cons of Photochromic Lenses
Glasses with photochromic lenses can be incredibly convenient. You can use the same eyeglasses both indoors and outdoors because they will automatically darken when you go outside. Since the photochromic lenses provide continuous UV protection, your eyes will be safe from UV rays. Photochromic lenses also come in many different styles and colors, so you can use your eyeglasses as a fashion accessory.
Note, however, that there are noticeable variations between brands. You will need to discuss your needs and options. Photochromic lenses also don't darken as well inside cars and they can take longer to adjust when the weather is cold.
Should You Get Photochromic Lenses?
Photochromic lenses are a great solution for many people because they can protect the eyes in a majority of circumstances. They are a good choice for ordinary people who move frequently from indoors to outdoors. Some people might want specialized sunglasses instead of photochromic lenses, however, particularly if they spend a lot of time in the water.
We offer high-quality eyeglasses and great contact lenses, and we offer a comprehensive range of vision care services. Vienna Eyecare Center has served our local community since 1984. We pride ourselves on creating a comfortable and relaxing environment for our patients. Our highly trained and experienced eye doctors and staff members will answer any questions you may have. We serve many areas in VA including Vienna, Reston and McLean. Call us at (703) 938-7633 to learn more about our services and products or to request an appointment.