Our long awaited official blog page is finally here and we are thrilled to welcome you. Here, you will have access to all the latest info on the premium eye care services that we offer for you and your family. We will provide these updates in the form of series, FAQs, infographs, and even video blogs.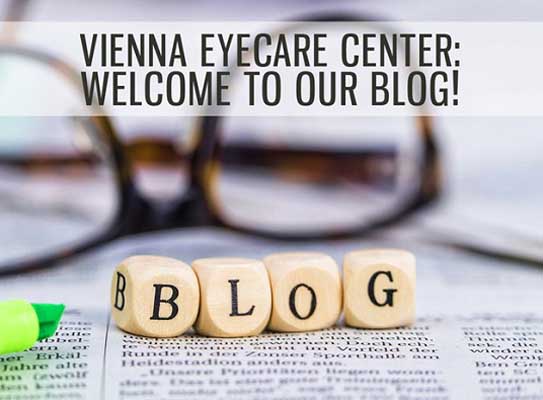 There is plenty to tell you about, but let us begin by explaining who we are and why you can trust us for your eye care needs.
Providing Exceptional Eye Care Services for Over Three Decades
Vienna Eyecare Center has been the top providers of family eye care in Fairfax, VA, and the surrounding area since 1984. We pride ourselves in having a genuine concern for your eye health, listening intently to your concerns, and providing the best solution. We meet the needs of all ages, so come on in and see what we have to offer.
What We Do
We specialize in diagnosing and treating a wide variety of eye related problems using the most advanced and cutting-edge technologies available today. These include:
Vision Correction – If you have less-than-perfect vision, we will correct it using LASIK surgery or Orthokeratology as needed. We also handle cases of cataracts, dry eyes, amblyopia, and Computer Vision Syndrome.
Eye Diseases – There are many types of problems that can affect your eyesight, such as glaucoma, macular degeneration, and pink eye. Your trusted optometrist in Fairfax, VA, will diagnose and suggest the best treatment option. We also handle common eye conditions like nearsightedness, farsightedness, astigmatism, and presbyopia.
Eye Wear – Experience the clarity of precision optics today with our specially designed eyeglasses, sunnies, and contact lenses. We will guide you toward selections that are comfortable and that work to complement your face. Choose from brand designers such as Calvin Klein, Tom Ford, and Nike.
Your eye doctor in Fairfax, VA, will also guide you towards making the best possible choices to maintain and improve your vision health.
Why Choose Us?
Come in to our state-of-the-art practice today and benefit from the following:
Personalized care in a family atmosphere
Highly trained and experienced staff committed to your eye health
Cutting-edge vision diagnostic technologies
Comprehensive eye examinations
We will be updating this blog on a regular basis, so be sure to check back. Call us now at (703) 938-7633 to make an appointment. Alternatively, you can reach us by filling out our contact form. We would love to hear from you!