Eye scratches can be caused by all sorts of things including pets, sand, dust, dirt and more. You need to know what to do if you this eye injury. In this blog post, your trusted optometrist from Vienna Eyecare Center explains what to do about a scratched eye.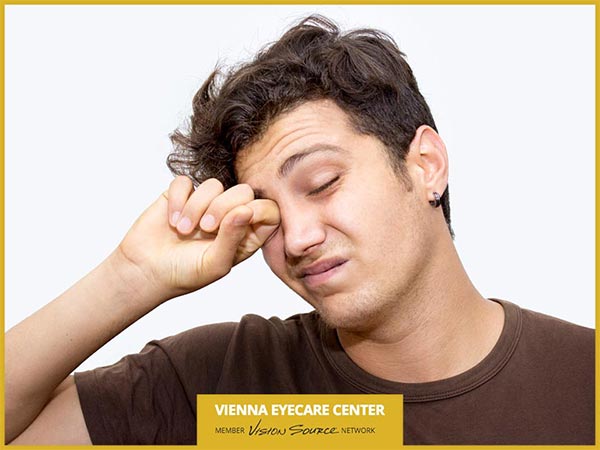 What You Should Do
If you notice any symptoms of an eye scratch then you need to call your eye doctor as soon as possible. They will check your eyes and conduct an eye exam if necessary. Your eye doctor may treat you with antibiotic eye drops or ointment. Your eye doctor can also prescribe steroid eye drops to reduce eye inflammation. If you're experiencing pain, they may also give you lubricating eye drops to alleviate your discomfort.
Scratched Eye Symptoms
If the white part of your eye is the part that's scratched, then you might see a scratched line, general redness, or a spot of blood. You should also see your eye doctor if you experience eye pain, tearing or a feeling that something is stuck in your eye.
Things to Keep in Mind
If you think you have a scratched eye, then you should keep these tips in mind:
Don't rub or touch your eye
Don't wear your contact lenses
Don't use over-the-counter redness-reducing eye drops
Do blink
Do rinse your eye with clean water or saline solution
Do wear sunglasses
Vienna Eyecare Center provides first class eye care services to our local community. We can help you with vision correction, eye diseases and eye conditions. We can also provide you with high-quality contact lenses and stylish eyeglasses. We serve many areas including Fairfax, VA. Call us at (703) 938-7633 to learn more about our services and products or to request an appointment.